We take the stress out of loans. 
Apply now for fast pre-approval
We take care of everything - start to finish.
We have in depth knowledge and experience with the financial markets, and pride ourselves on providing award winning customer service to our very own clients.
Give us a call and let's have a chat.
We make loans super simple. At 100% no cost to you.
You probably wouldn't believe us if we told you our services are free. Crazy right? The lender of your choice is the one responsible for paying our services. No matter who your lender is we are always paid at the same rate. So, rest assured we only serve you with our best interests at heart. We will see to it that you receive the best loan packages with the most competitive interest rates in the market, as we receive negotiated rates through our own channels as well.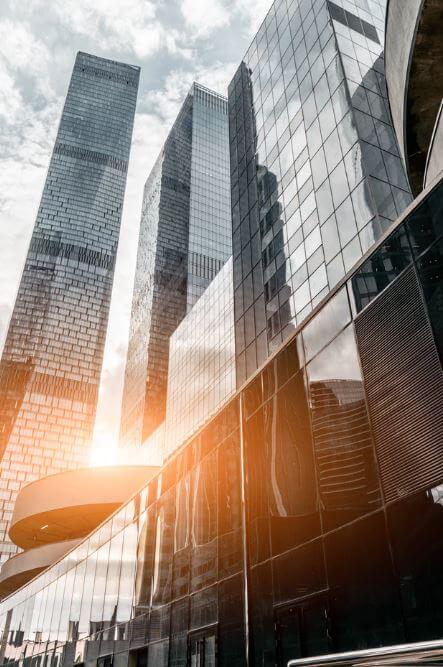 Your Geelong mortgage broker
We understand your hesitation in buying a home because we can all agree that it is absolutely one big financial decision to make. To put it simply, if you're in a constant search for that perfect home that comes with that attractive loan package then Mortgage Broker Geelong is the solution to all your problems! We value our customers so much that we guarantee you that we will guide you through your mortgage journey from beginning 'til the end.
Why Use A Mortgage Broker?
If you're not a fan of investing too much of your time in your plan for a new loan, then we are here to help! We'll do the work for you.
You won't have to conduct your own research about interest rates and loan packages, because why go through all that hassle? At Mortgage Broker Geelong, we're fully equipped with all the information needed to find that competitive loan rate that suits you best.
You've honestly got nothing to lose because everything is free!
It's a given that we aren't the only ones that provide these kinds of services. However, we do pride ourselves as the best in the market. Our job is to understand what your financial goal is. We then find the right loan that would financially suit you best, so don't worry as our services don't just end there. As we've said, we will be with you from the start of your loan approval process, to beyond the final stage.
Our clients won't have the need to go through an agonising guessing game with which lender and loan are the best for them because here at Mortgage Broker Geelong, we have special access to special rates for your benefit! We don't keep secrets from our clients which is why we always provide you full transparency for the entire application process. We'd be more than happy to break down the full process for you.
We always provide the most competitive rates, combined with expert guidance, and take care of the entire loan process for you.

At Mortgage Broker Geelong, we handle your entire loan process, so it's expected of us to understand your financial situation and provide a solution that is tailored to your financial status. It's important to take note that there are also other banks that offer greater financial services and rates.
Therefore, we encourage buyers to not solely rely on the bank they have been with for years. Our advantage is being networked with all lenders in the market, and therefore taking the best choice out of all lenders.
We ensure that you save up as much as you can on your financial journey, so we will do what we do best, and that is getting you the most competitive loan on the market.
Your personalised Mortgage Broker service in Geelong.
Over the years, we have built a quality practice that has allowed us to become one of the leading mortgage brokers in Victoria. Our main goal is to provide unrivaled customer service to each of our clients, and provide extremely high quality work.
We enjoy providing full transparency to our clients, and always ensure to provide a new breadth of knowledge, to make the process easier to understand and follow.
First Home Loan Deposit Scheme
Many people have been signing up for a spot in the First Home Loan Deposit Scheme which has been implemented from the 1 July 2020. This scheme was initiated by the Australian government which allows you to save up to $10,000 by voiding the Lender's Mortgage Insurance (LMI). Ordinarily, utilising a deposit less than 20%, would attract LMI along with the home loan.
What is the First Home Loan Deposit Scheme?
The First Home Loan Deposit Scheme is responsible for allowing first time buyers to only deposit 5% in order to acquire a property. This financial year, only 10,000 slots are opened to the public. You may be thinking 10,000 open slots is quite a lot, however it is important to take note that thousands of first home buyers are applying every week.
You may be asking, "How can I acquire a slot?" Simple! Contact us right away and we will assist you throughout the whole process.
We're the best choice in providing an impeccable service and we would gladly prove our capabilities by providing you with nothing but excellent customer service. It's our job to find the most competitive, up-to-date loans that are available. The best part is in the next 12 to 24 months, we'll give you a heads up if there will ever be a better loan option so that you can take advantage of that and stay on top of the ever-changing market.
We are open and authentic to our clients and therefore we choose the right loan package that is dependent on your long-term strategy. We believe that offering a personalised experience both satisfies us and our clients where we provide continual communication with one another to meet your needs. 
We are 100% free and available 24/7!
We want our clients to have the best experience, and in order for that to happen, we will cater to your every need. Once a transaction has taken place, that will mark the beginning of a newfound family with us and our clients.
You don't need to ask yourself "Who is the best mortgage broker near me" anymore.
We want you to enjoy our services, on the basis that we're dependable, experienced, and open to our clients when it comes to their financial journey. We want to be your first choice when it comes to home loans and other financial services, and for you to place your trust in us because we have the same interests as you – which is for you to achieve your long-term goals.
You've got nothing to lose, and everything to gain!
We offer a full range of financial services
Looking to refinance your home loan? Well look no further. We know the process back to front, and understand that for many people – the prospect of refinancing doesn't sound too compelling at times, considering the effort required.
No need to worry, because with Mortgage Brokers Geelong, we've got the expertise, technology and the channels to be able to process your refinancing applications with absolute ease and efficiency.
Before even making a start, we conduct a preliminary assessment to make sure that you're better off than what you're currently receiving with respect to your current loan package. This is to make sure that you will benefit.
Let's have a chat to see how we can help you best.
Not located in the Geelong? No worries - we can serve anyone nationally with ease.
We service all areas of Geelong.
Anakie
Armstrong Creek
Avalon
Balliang
Barwon Heads
Batesford
Bell Park
Bell Post Hill
Bellarine
Belmont
Breakwater
Breamlea
Ceres
Charlemont
Clifton Springs
Connewarre
Corio
Curlewis
Drumcondra
Drysdale
East Geelong
Fyansford
Geelong West
Grovedale

 
Hamlyn Heights
Herne Hill
Highton
Indented Head
Lara
Leopold
Little River
Lovely Banks
Manifold Heights
Mannerim
Marcus Hill
Marshall
Moolap
Moorabool
Mount Duneed
Newcomb
Newtown
Norlane
North Geelong
North Shore
Ocean Grove
Point Lonsdale
Point Wilson
Portarlington
Rippleside
South Geelong
St Albans Park
St Leonards
Staughton Vale
Stonehaven
Swan Bay
Thomson
Wallington
Wandana Heights
Waurn Ponds
Whittington
Approved Geelong Mortgage Brokerage Service
Let us do all the work for you. Our goal is to help you achieve your long-term financial goal by providing the best loan product. We're completely dedicated and committed to our clients, so we will be alongside you in your journey and even further from that. We want to leave our clients satisfied with our service and ensure that their needs have been met. Furthermore, we want to leave an impression on our clients and make them say with confidence that they have made the right decision in choosing as their brokers. Being able to educate our clients while demonstrating our expertise in this field is enough proof to declare that we have the best services.
The journey doesn't end once your loan is approved, quite frankly, that is only the beginning. We will regularly keep in touch with you and monitor everything in a timely manner. Mortgage Broker Geelong have access to the best deals on the market, it only makes sense to consult licensed professionals who will not only provide you access to really amazing deals but also take all the load off of you by taking care of all the paperwork. It's a win-win for both the clients and our company!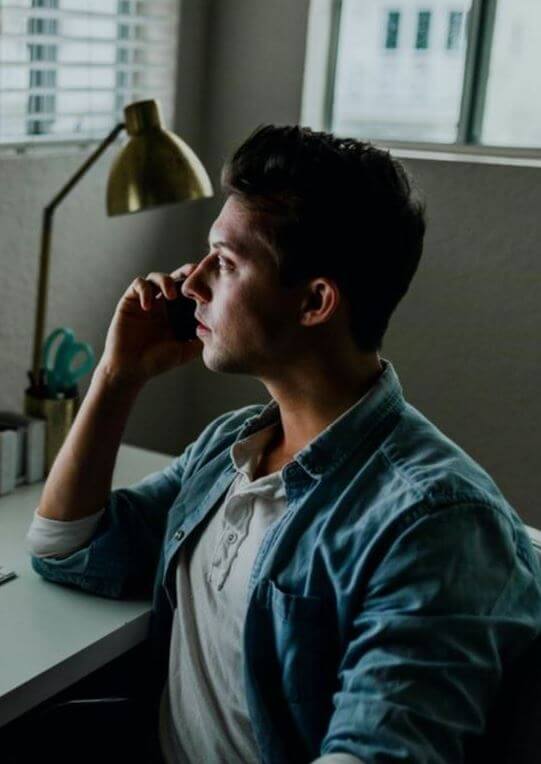 We do our absolute best make sure all our clients are 100% satisfied. Nothing less.
We really understand the amount of stress and headaches that can come with making your next big purchase. There's always a lot of planning, and time spent in ensuring that everything goes smoothly, because these types of purchases have a large financial consequences. That's why we at Mortgage Broker Geelong make it our job to provide a headache-free process for all of our clients, and ensuring that you have complete peace of mind, every step of the way!
Our core value is provide the absolute best in customer service for our clients, that is next to no one. We take great pride in how we help our clients, in establishing long term relationships and friendships with each and every one. Not only that, we do our best to impart as much knowledge as possible, as we love to educate, so that we can always impart new wisdom and understanding in how everything works.
It's super simple.